Beautify your yard by building a wooden pergola. Don't know what this element is for? Learn in the following reviews.
The exterior appearance is an important factor in building the perfect first impression for a home.
A well-constructed and well-designed facade will reflect an equally good interior, even if it can't be seen from the outside. There are several things we can do to decorate the facade of a house. This can be applied in large or in small accents outside the house.
One of the outdoor decorations that can build a beautiful feel is a wooden pergola. Its elegant and sleek design will directly enhance the aesthetic value of the exterior design of the house.
What is Pergola?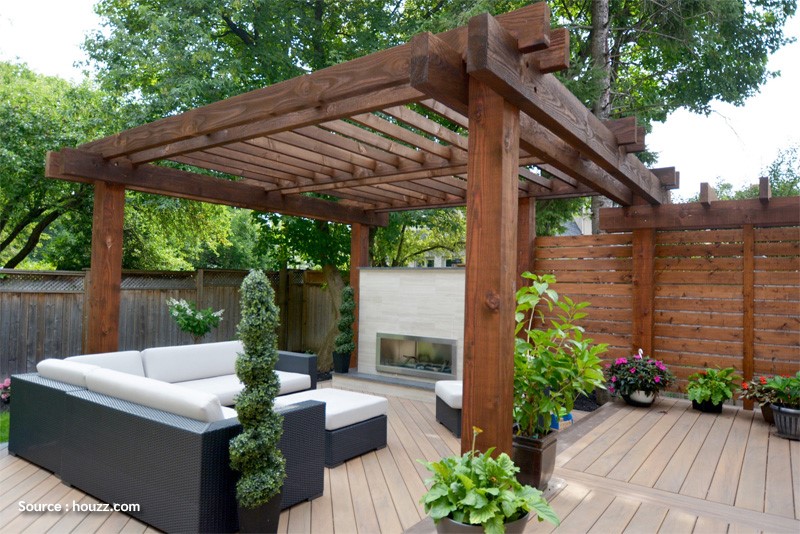 The wooden pergola is one of the types of a pergola.
Pergola is a framework formed from several types of material that serves to decorate the garden area in front or behind the house. In general, a pergola is built as a gathering place. However, along with the development of science and home design trends, the pergola is used for various things.
These days, apart from being used as a shelter, many people use a pergola as the frame for a small gazebo. Not a few also use the pergola as a gate decorated with vines.
Of the various types of a pergola, a wooden pergola is a type that is in demand by many people. The wooden pergola design is more elegant and natural, the construction process is faster than … READ MORE ...