Beautify your yard by building a wooden pergola. Don't know what this element is for? Learn in the following reviews.
The exterior appearance is an important factor in building the perfect first impression for a home.
A well-constructed and well-designed facade will reflect an equally good interior, even if it can't be seen from the outside. There are several things we can do to decorate the facade of a house. This can be applied in large or in small accents outside the house.
One of the outdoor decorations that can build a beautiful feel is a wooden pergola. Its elegant and sleek design will directly enhance the aesthetic value of the exterior design of the house.
What is Pergola?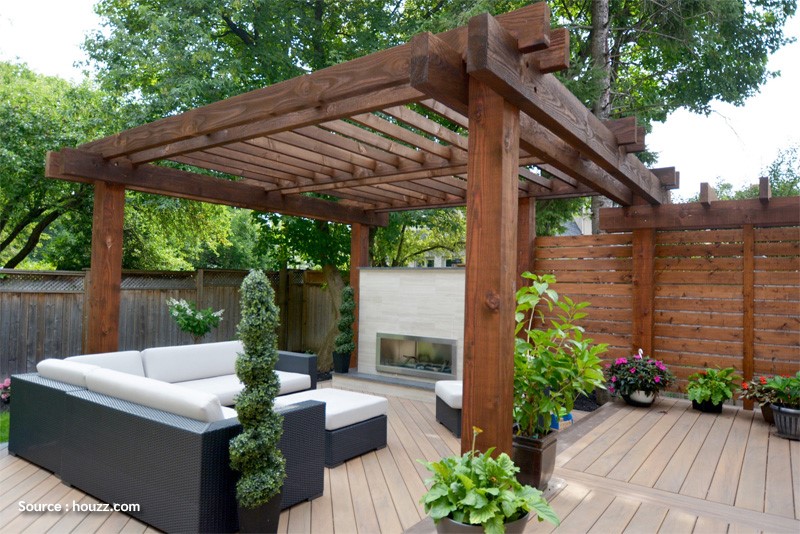 The wooden pergola is one of the types of a pergola.
Pergola is a framework formed from several types of material that serves to decorate the garden area in front or behind the house. In general, a pergola is built as a gathering place. However, along with the development of science and home design trends, the pergola is used for various things.
These days, apart from being used as a shelter, many people use a pergola as the frame for a small gazebo. Not a few also use the pergola as a gate decorated with vines.
Of the various types of a pergola, a wooden pergola is a type that is in demand by many people. The wooden pergola design is more elegant and natural, the construction process is faster than other types of a pergola.
Other types of pergolas that you can apply at home include:
Steel pergola: Pergola made of steel.
Pitched pergola: Pergola that blends with the house, usually used as a garage or roof terrace.
Open Pergola: Pergola with a perforated roof. The type is usually used as a shaded roof.
Triangular pergola: The shape of a pergola with a triangular roof, usually used as a gate or entrance to a gazebo
Wooden Pergola Design Inspiration
1. Wooden Pergola Design for Relaxing Place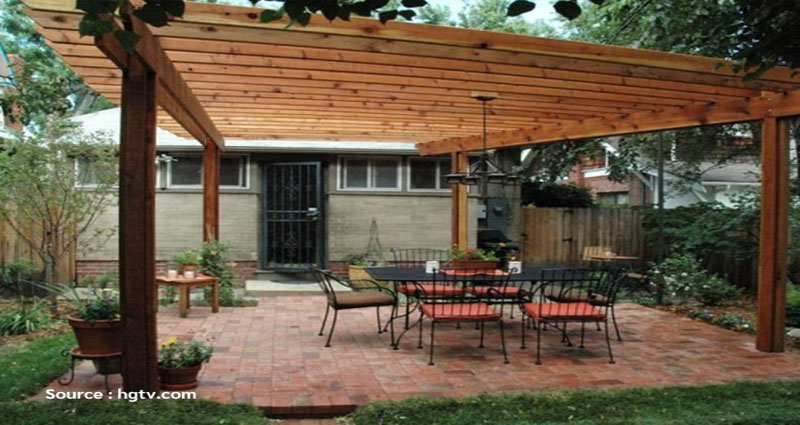 This pergola design is usually found in backyards.
The building is filled with outdoor gathering space and serves as a shaded roof and sun protection.
2. Romantic Wooden Pergola Design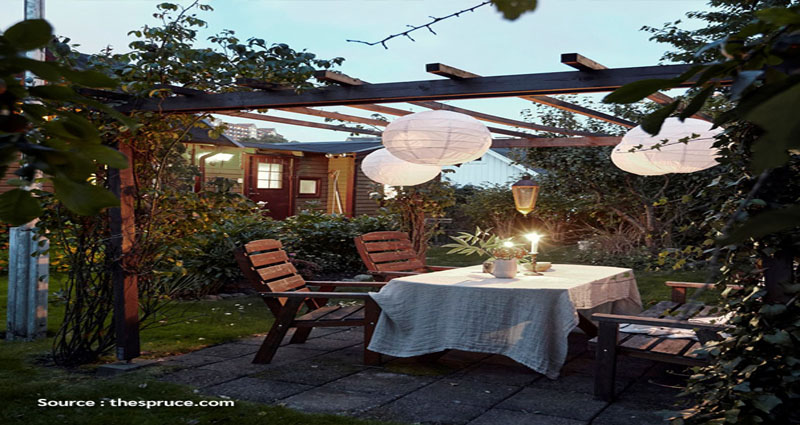 Not only for relaxing, the pergola can also be used as a decoration for your special event.
It's easy, decorate with vines and hang some lantern lamps to light up the area romantically.
This pergola design is usually found in outdoor wedding decorations.
3. Unique Wooden Pergola Design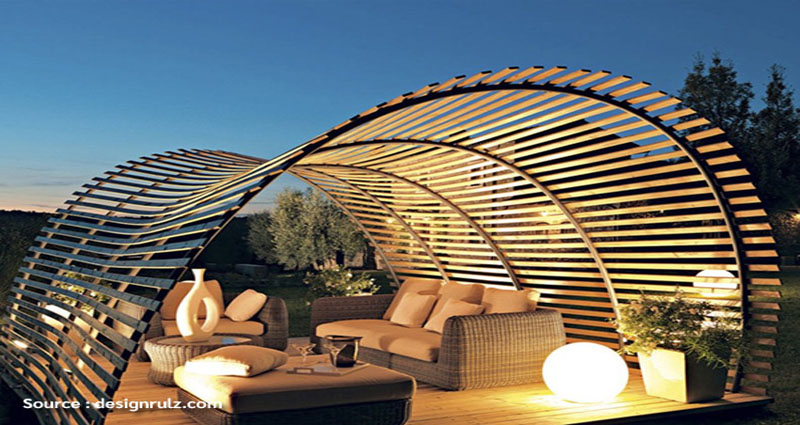 Pergola designs don't have to be boring.
Just an example of the pergola model above.
The frame is curved with a narrow center like an open tent, making your home page look more unique and modern.
4. Terrace Pergola Design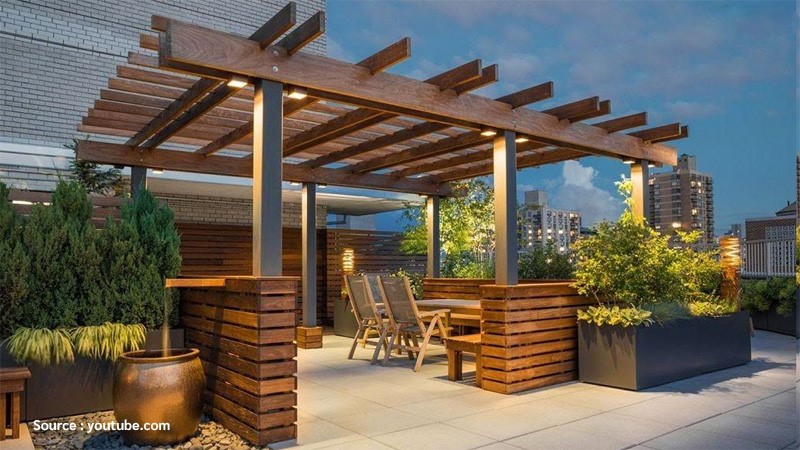 This wooden pergola design is an example of a pitched pergola type.
The skeleton is attached to the part of the house and blends into the pillars and protective roof.
Besides being used as a terrace, this type is also often used as a garage roof.
Even so, the appearance and function is much different from the canopy which tends to be more closed and made of plastic.
5. Gate with Pergola
As we discussed earlier, you can also use a wooden pergola as a gate. The design is simple and blends with the fence or front wall of the house.
However, for those of you who are looking for garden or yard decorations, this pergola can be the right decoration. You can put the wooden gate in the garden with a path between the legs of the door. Then, decorate the framework with flowers to make it look prettier.